Library Trustee Opening!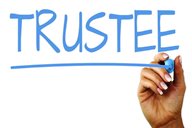 There is a current opening on the Library Trustees as a result of a resignation during an elected term. Per the Town Charter, the Selectboard will appoint a member of the community to fill the opening until Town Meeting 2022 when an election will be held for the position. To apply please use this link to the Town website.
Origami Cranes Community Art Installation
S
tarting Monday April 19th, stop by to see the Origami cranes (orizuru) our community created on display in the Library's front window. There are still origami craft bags available until the end of March; pick one up in the vestibule if you'd like to be part of this community art installation. Please drop off any cranes you would like to share in the Library vestibule by April 12th.
Peeps Diorama Contest
Drop by the Library's vestibule starting on Friday, April 16 to receive a kit to enter our Peeps literary-themed diorama contest, while supplies last. Open to kids and teens. Contest entries must be submitted by Sunday, April 25 at 11:59pm to This email address is being protected from spambots. You need JavaScript enabled to view it.. Guest judges are Cara Clopton, Allen Brook School Librarian and Ellen Arapakos, Williston Central School Librarian. Each kit contains one package of 10 Peeps in a random color/flavor and instructions for submission. Participants are responsible for providing all other supplies. One prize awarded in each age category: Ages 0-7, Ages 8-11 and Ages 12-17. Winners receive a $25 Phoenix Books gift card.
Crafts and Kits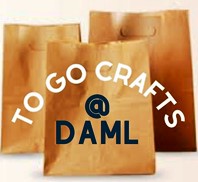 Looking for the current crafts, kits and programs in a bag for adults and youth? Check out the new menu option "To Go Crafts" on the very top menu bar for the current offerings.
Book Clubs @DAML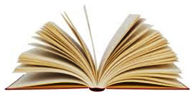 The Library has a number of book group offerings including, Brown Bag, New Perspectives, BYOB (Bring Your Own Book) and Cook the Book. At this time the book groups are meeting online via Zoom. To see more information please click on the "Book Clubs" option on the top menu.
Online Guided Meditation
Fridays, 12:30-1:00pm. Take a break from your day to reconnect to your peaceful body and breath. Join us for a short guided meditation session via Zoom. If you would like to join us, please email This email address is being protected from spambots. You need JavaScript enabled to view it. and we will send you an invitation to the Zoom meeting.
Preschool Story Time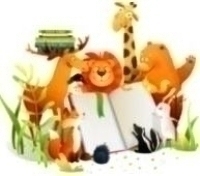 Tuesday(s) April 6 & 20, 9-9:30am via Zoom. Join one of our youth librarians for story time. Geared towards preschoolers but all are welcome! April 6 will be a Spring theme, April 20 messy theme. Register here for each story time and we will send a zoom link before the program.
Kids Meditation: Mindful Moments with Maryellen
Wednesdays through April, 1:15-1:45 pm (no session during April break) Ages 8 - 14. Join us for a moment of peace with Maryellen Crangle as she guides children through a 15-minute meditation. Please send an email to This email address is being protected from spambots. You need JavaScript enabled to view it. with the subject line "Mindful Moments" with your child's age and first name for inclusion in the Zoom group. Parents are welcome to join alongside their children during the program. Registered participants will receive a link to attend.