After School Movie: Seven Worlds One Planet
Wednesday, November 10, 2-3pm. Seven Worlds One Planet. Grades 5+. Watch a documentary about South America, where rarely seen animals stalk through rainforests, climb mountains, and swim through one of the largest rivers on Earth. Registration required.
Teen Night: Fandom Trivia
Monday, November 15, 5-6pm. Grades 7+. Registration required. Are you a fan of Harry Potter, Doctor Who, Avatar: The Last Airbender, Pokémon and more? Come chat about your favorites, play trivia and win some prizes! Register here.
STEAM Fun Activity: Origami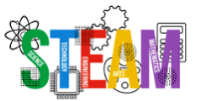 Wednesday, November 17, 2-3pm. STEAM: Origami. Grades 3+. Registration required. Register here.

Please note that children in grade 4 or younger shall, at all times, be attended and adequately supervised by a responsible person over 16 years old while in the Library.
Kids in the Kitchen
Monnday, November 22, 3-4pm. Cook along with the Hannaford Dietitian! Participants will learn how to make a main dish and a treat and gain some kitchen know-how. Recommended for kids in grades 1-5 and a caregiver. This program will be provided via Zoom. Please register here to receive the recipe and log in instructions. Joanne Heidkamp, MS, RDN is a Registered Dietitian with Hannaford Supermarkets. Learn more about Hannaford's nutrition education services at www.Hannaford.com/Dietitians.